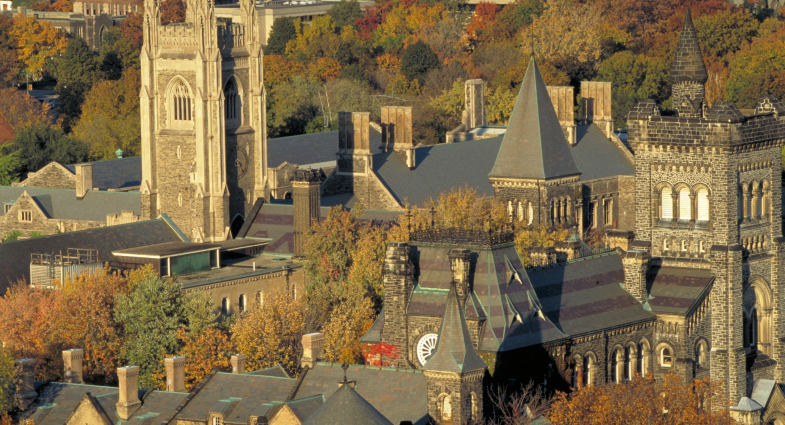 Founded in 1827, the University of Toronto has evolved into Canada's leading institution of learning, discovery, and knowledge creation. The University of Toronto takes great pride in being one of the world's top research-intensive universities, driven to invent and innovate.
The University of Toronto has three campuses in the Greater Toronto Area (St. George, Mississauga, and Scarborough). The University is home to over 90,000 students with more than 19,000 international students from 163 countries and regions.  With 17 professional faculties and 13 teaching hospitals, the University offers 700+ undergraduate programs, 250+ graduate programs, and one of the top 3 research libraries in North America.
Learn more about the University of Toronto here.
THE SCHOOL OF CONTINUING STUDIES
The English Language Program is part of the University of Toronto School of Continuing Studies. 
In addition to the English Language Program, the School of Continuing Studies offers an extensive selection of courses, programs, and certificates across a broad range of fields that help learners succeed in the workplace, satisfy their curiosities, fulfill their passions and live their best lives.
Courses and certificate programs are offered in the following areas of study:
For information about registering for courses offered, visit the School of Continuing Studies.