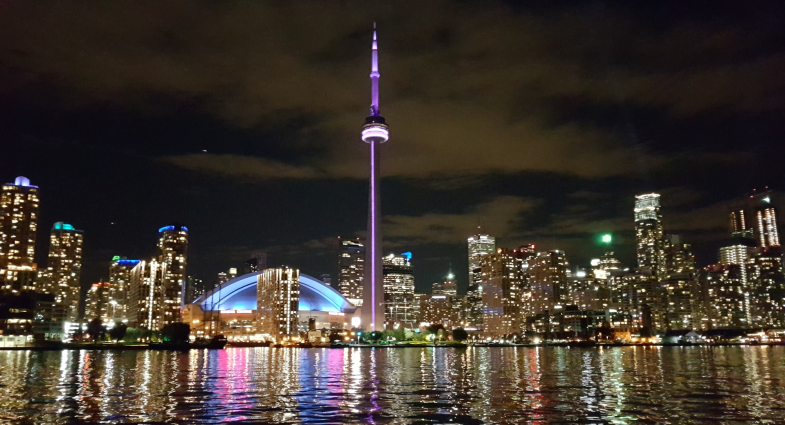 Toronto is…
Canada's largest city 
A world-class centre for business, entertainment, culture, and technology
Home to 2.9 million people
One of the world's most multicultural cities
Consistently ranked as one of the world's most livable and competitive cities
Home to more than 100 languages
Proud to have one of North America's largest public transit systems
Host of five professional sports teams
An all-season city: Average annual temperature ranges from -8 C to 27 C
Any time of year, it is great to be in Toronto. In summer, there are many arts and cultural festivals. During the fall, the colourful trees are beautiful. In winter, go ice-skating by the lake. Each spring, fragrant cherry trees bloom in High Park. The city has many kinds of attractions, such as the CN Tower, Casa Loma, the Royal Ontario Museum, the Art Gallery of Ontario, Ripley's Aquarium of Canada, and Canada's Wonderland theme park. Toronto is a city of neighbourhoods. Our fabulous multicultural communities — Chinatown, Greektown, Little Italy, and Koreatown — let you eat your way around the world.
More information about Toronto can be found here:
Want to know more about living in Toronto, its climate and what you will need?  The University of Toronto provides a lot of useful information about living and studying in Toronto. You can also visit the EduCanada website for more information.