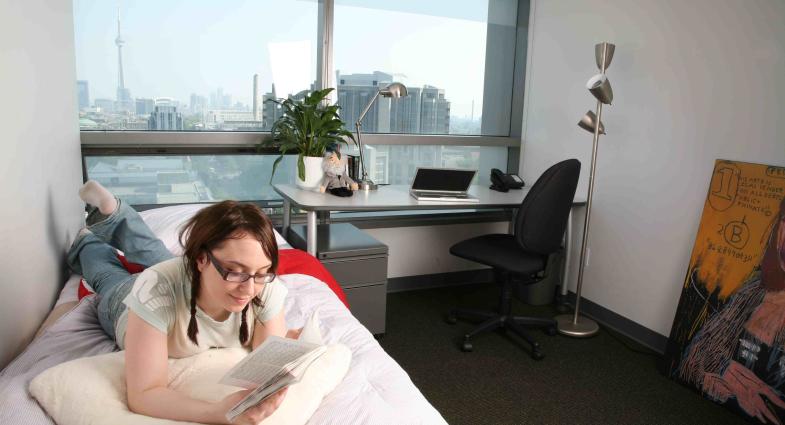 Your home will be an important part of your experience and comfort while living in Toronto. Because Toronto is a large city, there are many housing options to choose from.
The following information is provided as a guide to help you plan your accommodation and make an informed choice about where to live. Please note that once you find a place to stay, you will need to book directly with the accommodation provider that you choose.
If you plan to live in Toronto for more than one month, it is often a good idea to start by finding a temporary place to stay when you arrive.
The University of Toronto Housing Service provides a list of temporary accommodation. Once you are in Toronto, you will be able to go and see different housing options and decide where you want to live.
During the summer (early May to mid-late August only), the University of Toronto provides a wide range of on-campus housing options, including traditional dormitories and modern apartments.  Each residence operates independently and offers a different experience for its residents.  For price and feature comparisons, please visit each College's website.
Some learners prefer to live off-campus. To search the University of Toronto off-campus housing website for up to 60 days, you need to register online as a 'Guest' and pay a $20 fee.
Other accommodation options are also available: