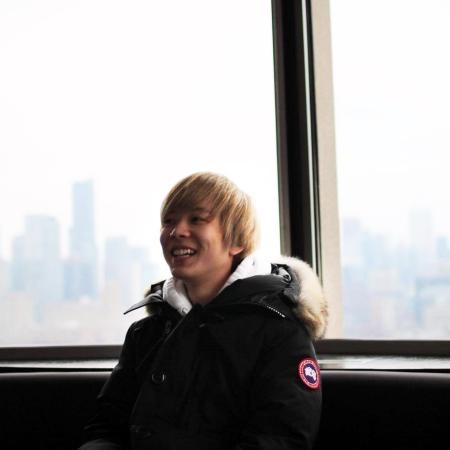 ELP student, Takumi Iijima, finds inspiration in Toronto.
Could you please briefly tell us about yourself such as your background, education, and hobbies?
Back in Japan, I live in a city called Chiba – just twenty minutes away from Tokyo. I'm currently in my second year of university and will be graduating in 2020. I am currently studying video production at Digital Hollywood University in Tokyo. I'm in video production because I love making videos – but aside from that, I also like basketball and DJing on the side. Ever since I was in highschool, I have studied video production and learned a lot through Youtube. Almost all video tutorials were in English so at first didn't understand what they were saying. Learning English was a way for me to understand more video tutorials. It was also a way to get another method of video production outside of my own culture.
Why did you choose to study at ELP?
Coming to the English Language Program (ELP) was a great opportunity for me to explore Toronto since this is my first time coming to Canada. I have been so used to Japan where most of the people are Japanese; Toronto's multiculturalism drew me in because I can get to know about the world by just being in the city. ELP was an opportunity for me to meet diverse kinds of people and culture from around the world.
In what ways have you been inspired by people in Toronto?
The teachers at the ELP are all very kind. I really like my instructor, Bill. One day I showed him my video production and every time since then, he has encouraged me to show him my current work since he was so impressed. I can always come to him for advice and get motivated to keep working on my projects.
How can you apply your experience in Toronto to your art?
For my project, we compared ideas about tattoos between Canada and Japan. I asked many Canadians about what they thought about tattoos and  I wanted to know the different tattoo styles in the city. Canadians are definitely more open-minded when it comes to tattoos in comparison to Japan where tattoos are still looked down upon by many. 
It opened me up to possibilities outside my own culture. For my project, I even had the opportunity to present my video production skills where I created a video of tattoos magically appearing on my arm. The open attitude towards tattoos in Toronto has made me feel I can forget about the boundaries that Japanese culture has placed in my own art.
What has been your favourite spots so far in the city?
Near Old Mill Station, there is a beautiful river where I like to hang out. It's a peaceful spot away from the busy life of the city. It makes me feel relaxed. I also love to take pictures and videos there since I feel so connected to nature and want to preserve this moment.
What fears did you have coming to ELP and Toronto and how have you overcome them?
Before I came, I barely understood English. When I first got here, I didn't even understand my host family half the time. I couldn't properly express what I wanted to say. I was scared because I didn't know English that well. However, by talking to other students with more experience I was able to enhance my English language abilities.
I also love speaking and meeting new people which has encouraged me to overcome my fears in my language abilities. I try to meet other people as much as possible to practice English. The best way to learn English is to try. It's okay to make mistakes since it's not our first language. There are many people in ELP who are willing to help and correct our mistakes. The best way to learn is through making these mistakes. The key advice I can give to other students is to not give up and just simply try your best. It doesn't matter how long you're in the program for, but just make the most out of it.