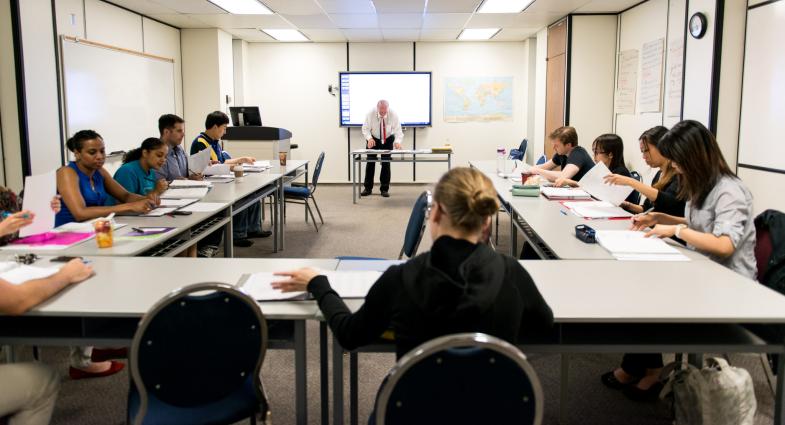 Work in a dynamic English-language program that is committed to language teaching excellence and an outstanding student experience.
Administrative Staff
Postings for administrative staff are advertised as they arise on the U of T Jobs website.
Instructors
Situated in the School of Continuing Studies at the University of Toronto, the English Language Program invites applicants to apply for teaching opportunities as non-permanent, sessional instructors at any of our three University of Toronto campuses.
Please note that you will need to meet the following requirements:
Master's degree in ESL education and Post-graduate TESL Certification or an acceptable equivalent combination of education and experience
At least 1 year of teaching experience in an adult ESL setting or related teaching experience
 Please submit your resume to academic.elp@utoronto.ca. While we thank you for your interest, only candidates selected for an interview will be notified.