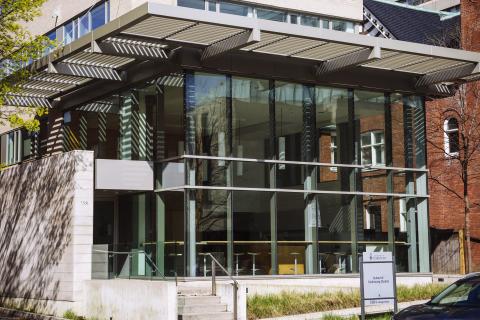 At the University of Toronto School of Continuing Studies (SCS), we celebrate the continuous journey towards knowledge, expansion, and new understandings. We're here to help you step up and take ownership of your future, again and again.
Our roster of over 800 courses, over 50 program areas, and more than 110 certificates across a wide range of fields gives you the opportunity to customize your unique learning path. Whether you are looking to upgrade your skills, learn a new language, feed a curiosity, or take your career to the next level, we're here to help you journey forward. We also know that flexibility is key to learning success, and offer over 540 online learning options.
SCS programs can also help you achieve your potential in Canada. Our English Language Program  provides international learners an exciting opportunity to learn English and experience Canada. Meanwhile, our Comparative Education Service (CES) can provide you with an Educational Credential Assessment (ECA) that shows how your international credentials compare to those offered here, helping you launch your career in Canada.
Learning is a vital lifelong process. Keep exploring and own your future.