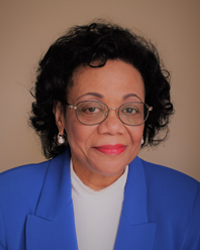 Catherine Chandler-Crichlow, BSc, EdM, PhD
Dean, University of Toronto School of Continuing Studies
I'm pleased to have joined the University of Toronto School of Continuing Studies in November 2021 after having served as the Executive Director of Career Management and Corporate Recruiting at Ivey Business School - Western University. I'm a transformational leader and passionate advocate for an inclusive approach to addressing the supply and demand of talent for the Ontario workforce ecosystem. I'm committed to contributing to the research that is key to understanding the changing nature of work and tackling under- and unemployment of racialized youth, immigrants, newcomers, and marginalized Francophonie. I've been a human capital advisor to different levels of government and was the Board Chair of the largest immigrant mentorship network in Canada, and in celebration of Canada's 150th anniversary, I was selected by The Philanthropist as one of Canada's leaders in the non-profit sector.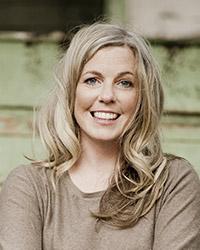 Amy M. Baier, M.Ed
Director, Strategic Communication and Marketing
I provide strategic vision and leadership for SCS's strategic communications and marketing initiatives. I love working in a university environment and most of my 20 years of experience in higher education are here at the University of Toronto. As the granddaughter of two WWII veterans, I'm fiercely passionate about what I simply term "remembrance." A family history buff, in 2017, I consolidated my family research into a 300+ page book. My favourite place to travel is Italy, and once upon a time, I taught ancient Roman history courses on Pompeii and Herculaneum here at SCS.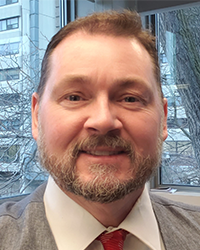 Gordon McIvor, OCT/EAO, MEd, MBA (He/him; Il/lui)
Assistant Dean, Open Enrolment Programs
My professional experience blends education, business, and leadership in higher education across Canada. I joined the School of Continuing Studies at University of Toronto in January 2023. I have also served as Director General at Cégep Heritage College in Gatineau, Quebec; Dean, Continuing Studies at Vancouver Community College; Program Director, Business & Professional Programs; University of Calgary Continuing Education; and instructor at Collège O'Sullivan de Québec in Quebec City, where I taught Economics in English and en français.
As an adherent to the Servant Leadership model of management, I take a consultative approach and value the 360° perspective that my team provides me with respect to leadership and management. Through active listening, applying appreciative inquiry in change management, reaching out to communities of practice, and coaching others to be the best that they can and want to be, I have been able to develop a progressive and upward moving career path for the people on my teams.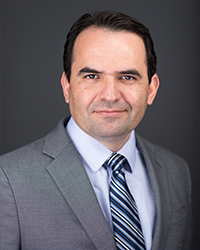 Juan Mavo-Navarro, BSCE, M.Sc.Eng
Assistant Dean, Lifelong Learning and Innovation
A former coder and computer science enthusiast, I found my true passion in learning design a long time ago and have over 20 years of experience derived from a breadth of public and private sector positions in this field. My approach to engagement in teaching and learning is holistic and recognizes that learning is a journey, not a destination. I always advocate for my learners and love hearing from them: what is the problem they're trying to solve, what is their preferred approach to learning, and how we can help them.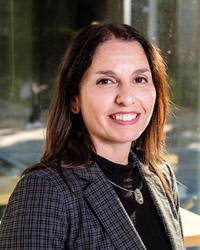 Lisa Morgan, BA, MA, TESL certificate
Assistant Dean, International and Specialized Programs
I have spent over eighteen years dedicated to teaching, coordinating, and directing at the School of Continuing Studies' ELP. Here, I have been able to exercise my passion of supporting the academic, professional, and personal goals of international learners. Prior to joining SCS, I taught newcomers to Canada through government LINC Programs and was formerly a Resource Teacher to children with special needs. 
I support a small not-for-profit English school in Cambodia, which provides free English instruction and clean water to underprivileged children from a small village. 
Fun Fact: I love languages. I also enjoy cooking international cuisines, yoga, and I'm a runner.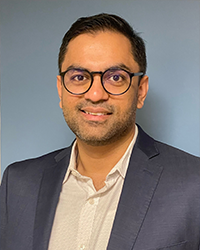 Muneeb Syed, BA, CFRE
Associate Director, Advancement 
I have over fifteen years of progressive experience in cultivating and managing multidimensional relationships and I am now thrilled to now join the Leadership Team for the School of Continuing Studies
After starting my career with UNICEF Canada, I transitioned into the post-secondary education sector with Toronto Metropolitan University and, my alma mater, Faculty of Liberal Arts & Professional Studies at York University. As Associate Director, Advancement I am responsible for serving the Dean's vision for the School of Continuing Studies through philanthropy and engagement programs for alumni, prospects and donors.
My educational background is in Marketing and Public Policy and I was also among the inaugural cohort of Association of Fundraising Professionals: AFP Foundation for Philanthropy – Canada's Inclusion and Philanthropy Fellowship program. I am also a Certified Fund Raising Executive (CFRE).
In my personal life, I currently serve on the Board of Directors for Association of Fundraising Professionals: AFP Foundation for Philanthropy – Canada and would consider myself an amateur gardener and a DIY enthusiast.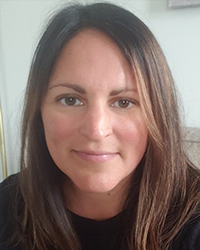 Amanda Weaver, Hon. BBA, CHRL
Director, Equity, Diversity and Inclusion
I'm thrilled to be part of the Leadership Team for the School of Continuing Studies.  My career has been heavily focused on Human Resources, Respect in the Workplace, Human Rights, Equity, Diversity, Inclusion, and Accessibility.  I've had great experiences working in multiple sectors, from health care and manufacturing/construction, to government services, policing, and now education.  In all aspects of my life, I'm a strong proponent of the importance of inclusive language, respect and dignity for all, and for advocating and/or being an ally for those experiencing injustice or inequities in our communities and workplaces.  I'm committed to being a transformative leader with a focus on education, understanding, and removing/addressing systemic barriers in the pursuit of authentic inclusion.  I'm a graduate of Wilfrid Laurier University with an Honours Bachelor of Business Administration, I'm a Certified Human Resources Leader (CHRL), and I hold an Executive Certificate in Conflict Management from the University of Windsor, School of Law, as well as a Leading Transformational Change certificate from Being First, Inc.
I have two fantastic boys, love playing soccer and I'm passionate about volunteering for organizations such as the Children's Wish Foundation of Canada, Special Olympics Orillia/Ontario, and the Green Haven Shelter for Women in Orillia.