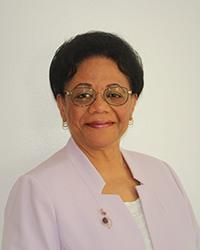 Catherine Chandler-Crichlow, BSc, EdM, PhD
Dean, University of Toronto School of Continuing Studies
I'm pleased to have joined the University of Toronto School of Continuing Studies in November 2021 after having served as the Executive Director of Career Management and Corporate Recruiting at Ivey Business School - Western University. I'm a transformational leader and passionate advocate for an inclusive approach to addressing the supply and demand of talent for the Ontario workforce ecosystem. I'm committed to contributing to the research that is key to understanding the changing nature of work and tackling under- and unemployment of racialized youth, immigrants, newcomers, and marginalized Francophonie. I've been a human capital advisor to different levels of government and am the Board Chair of the largest immigrant mentorship network in Canada, and in celebration of Canada's 150th anniversary, I was selected by The Philanthropist as one of Canada's leaders in the non-profit sector.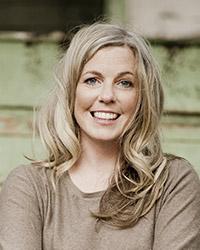 Amy M. Baier, M.Ed
Director, Strategic Communication and Marketing
I provide strategic vision and leadership for SCS's strategic communications and marketing initiatives. I love working in a university environment and most of my 20 years of experience in higher education are here at the University of Toronto. As the granddaughter of two WWII veterans, I'm fiercely passionate about what I simply term "remembrance." A family history buff, in 2017, I consolidated my family research into a 300+ page book. My favourite place to travel is Italy, and once upon a time, I taught ancient Roman history courses on Pompeii and Herculaneum here at SCS.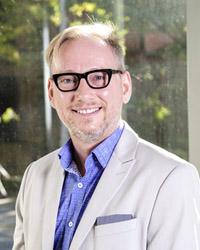 Cameron Clairmont
Chief Administrative Officer
I have over 20 years experience in operational leadership, human resources, facility management, financial services, and project management – and for more than a decade I have worked for the University of Toronto. I believe that transparency is a critical tool to produce positive results and I approach leadership from the perspective of support for others. I feel that as CAO my role is to support academic leadership, operations, staff, etc., and through this, ultimately the needs of our learners. As a mentor in the University's Rose Patten Leadership Program, I use the same approach to help administrative staff build their careers, reach their goals, and develop allies within the university community. In support of the greater university community, I also volunteer on the Board of Directors of the University of Toronto Faculty Club.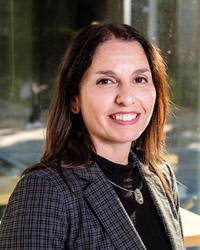 Lisa Morgan, BA, MA, TESL certificate
Director, English Language Program (ELP) and International Initiatives
I have spent over eighteen years dedicated to teaching, coordinating, and directing at the School of Continuing Studies' ELP. Here, I have been able to exercise my passion of supporting the academic, professional, and personal goals of international learners. Prior to joining SCS, I taught newcomers to Canada through government LINC Programs and was formerly a Resource Teacher to children with special needs. 
I support a small not-for-profit English school in Cambodia, which provides free English instruction and clean water to underprivileged children from a small village. 
Fun Fact: I love languages. I also enjoy cooking international cuisines, yoga, and I'm a runner.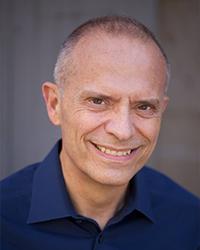 Denny Young, MA 
Associate Director, Advancement 
In 2020, I came to SCS to build relationships between the school and donors. My passion for continuing education makes this role particularly exciting. For over 20 years, I taught part-time at Humber College and Ryerson University. At the same time, I held senior management roles in new and established, and small and large organizations, like the Toronto Symphony Orchestra, Sherbourne Health Centre, and the National Ballet of Canada. As a part-time student I completed a MA in Philanthropy and Development at Saint Mary's University of Minnesota, did the Ivey School of Business Executive Program, and acquired a Coaching Certificate from the Adler Graduate Professional School. Volunteer: Board Chair, Toronto Mendelssohn Choir.