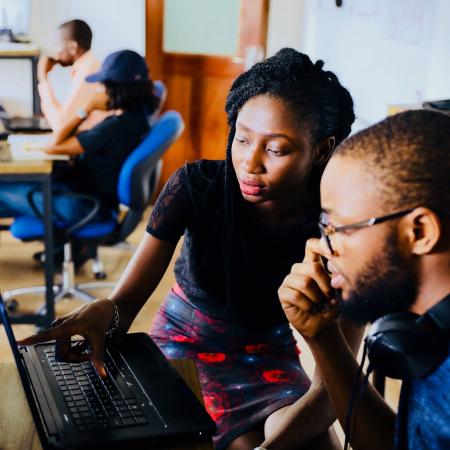 Short, stackable courses make professional development more accessible.
As part of an ongoing effort to make lifelong learning more accessible, the University of Toronto School of Continuing Studies recently launched the first of 24 micro courses geared towards professional development. 
Created to meet market demand for just in time, compact, accessible learning solutions for busy professionals seeking to develop specific skills, the micro courses are essentially shorter adaptations of proven, full-length SCS courses, focussing on specific aspects of the original course. 
The courses can be taken as a one-off or they can be combined with other micro and full-length, part-time courses to earn an SCS certificate. 
"Whether you are working towards one of our popular certificates or simply have an immediate need for a specific skills upgrade, a micro course can help you gain the knowledge you need quickly, conveniently and affordably," explains SCS Dean Maureen MacDonald. 
For example, learners working towards their SCS Business Analysis Certificate can either take a full-length 12-week Foundations of Business Analysis course, or, they can learn the same content divided between two shorter micro courses (Business Analysis Essentials I: Analyze, Model, Design and Deliver and Business Analysis Essentials II: Assess, Manage and Measure) before going on to complete the rest of the certificate requirements. If all they need for their career right now is a quick and comprehensive grasp of the basics, they might only want to take Business Analysis Essentials I. 
In a further effort to maximize convenience for learners, 19 of the first 24 micro courses will be delivered online. All 24 will also be offered at a lower price point than their full-length equivalents, making it easier for learners or their employers to fit professional development into their budgets. Learners may also wish to consider using the federal government's new Canada Training Credit to help them fund their lifelong learning goals. 
While the courses are shorter and more specific, the quality of their content and instruction will be aligned with SCS full-length course offerings.  
"As with all SCS courses, the content of our micro courses has been expertly designed to ensure that the knowledge and skills learners gain are immediately applicable to a diverse set of professional environments," says Dean MacDonald. 
The first 24 micro courses on offer are: 
2379A - Business Analysis Essentials I: Analyze, Model, Design and Deliver
2379B - Business Analysis Essentials II: Assess, Manage and Measure
2699A - Introduction to Lean Six Sigma Methods
2845A - Foundations of Search Engine Optimization (SEO): Strategies to Build Trust & Stand Out on Google
2845B - Foundations of Pay-Per-Click (PPC) Management: Tactics and Strategy to Drive Growth
2854A - Cloud Computing I: Analyzing and Recommending Cloud Adoption
2854B - Cloud Computing II: Architecture, Accessibility, Security and Privacy
3197A - Speaking Publicly with Confidence and Clarity
3197B - Presentations with Visual Impact
3213A - Writing Effectively for Business
3213B - Mastering Business Writing
3214A - Records and Information Management Essentials
3214B - Records and Information Management Compliance
3214C - Electronic Records and Information Management
3250A - Using Python I: Organize and Analyze Data
3250B - Using Python II: Clean, Predict and Inform
3373A - Cyber Security Risk Assessment, Treatment, and Reporting
3373B - Cyber Security Third Party Risk, Compliance, and Emerging Risks
3523A - Agile Project Management Basics: Methods and Solutions
3523B - Agile Project Management Basics: Release Planning
2089 - Managing People: Essentials
3401 - Practical Project Management - Part 1
3402 - Practical Project Management - Part 2
To learn more about the micro courses currently being offered at SCS, please visit the micro course page of our website: https://learn.utoronto.ca/programs-courses/unique/micro-courses
Frequently Asked Questions
What are micro courses?
Micro courses are a shorter adaptation of a proven full-length course offered at SCS, created by our expert course developers. 
Why is SCS offering them?
We are committed to giving you more learning options that are flexible, stackable, accessible and responsive to what you have told us you want and need. Micro courses will allow us to break down barriers and attract new learners to our courses and certificate programs.  Take what you need to get the skills you need now – and if you choose to, you can build upon the courses with other micros courses or full-length courses to earn a certificate. 
How many courses are available?
We will be offering 24 micro-courses in early 2020. Of the 24 courses, 19 will be offered online. All of them are open for enrolment now. For more information about the courses currently being offered, please visit our micro course page here.
What differentiates our micro courses?
Offered only at SCS, each course has been structured to include specific skills and competencies. Assessments have been redesigned to align with specific modular content. All micro courses are instructor led, whether they are in-class or online, so learners can be confident to have a supportive and informative course experience. 
What makes these courses "stackable?" 
Each course can be layered – or stacked – with other micro courses to be equivalent to a single full-length course.  Why is this innovative? Because a series of micro-courses plus full-length courses may meet SCS certificate requirements. 
How are micro courses flexible and accessible to meet the demands of your busy life?
Each course is short – not accelerated – and is up to six weeks in duration. We intend to schedule them more frequently and break down the barrier of waiting for a term to start to initiate learning. Over half of the micro courses are online and they are competitively priced. 
What does open enrolment mean?
Micro courses are specifically for professionals who would like to develop a specific set of skills or competencies within in a short period of time. All micro courses are open to everyone and there are no prerequisites or "application" requirements.  See something you like? Register and get learning!
Why are micro courses uniquely SCS?
We are one of the first Canadian university continuing education units to offer micro courses.
What is the price range for micro courses?
The price range will be from $500 to $600. Some existing courses may also qualify as "micro courses" and may be offered at a slightly elevated price point due to content and instructional specialities. 
Is there any funding to help?
Yes! Be sure to take a look at our Financial Assistance web page for more information.