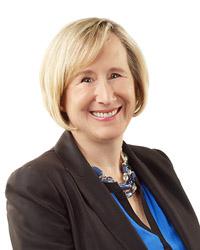 Maureen MacDonald, BA, JD, MBA, PhD
Dean, University of Toronto School of Continuing Studies
I joined the University of Toronto School of Continuing Studies in January 2017 after stints at the University of Victoria and the University of Manitoba. Earlier in my career I worked as a lawyer and a management consultant, and I have taught a variety of continuing education courses. I have served on the boards of CAUCE (Canadian Association for University Continuing Education) and UPCEA (University Professional and Continuing Education Association) and served as President of CAUCE for a term.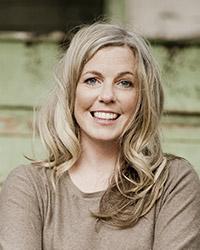 Amy M. Baier, M.Ed
Director, Strategic Communication and Marketing
I provide strategic vision and leadership for SCS's strategic communications and marketing initiatives.  I love working in a university environment and roughly 15 of my 17 years of experience in higher education are here at the University of Toronto. As the granddaughter of two WWII veterans, I'm fiercely passionate about what I simply term "remembrance." A family history buff, in 2017, I consolidated my family research into a 300+ page book. My favourite place to travel is Italy, and once upon a time, I taught ancient Roman history courses on Pompeii and Herculaneum here at SCS.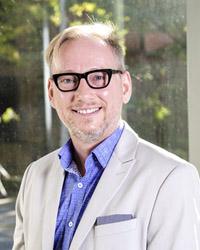 Cameron Clairmont
Chief Administrative Officer
I have over 20 years experience in operational leadership, human resources, facility management, financial services, and project management – and for more than a decade I have worked for the University of Toronto. I believe that transparency is a critical tool to produce positive results and I approach leadership from the perspective of support for others. I feel that as CAO my role is to support academic leadership, operations, staff, etc., and through this, ultimately the needs of our learners. As a mentor in the University's Rose Patten Leadership Program, I use the same approach to help administrative staff build their careers, reach their goals, and develop allies within the university community. In support of the greater university community, I also volunteer on the Board of Directors of the University of Toronto Faculty Club.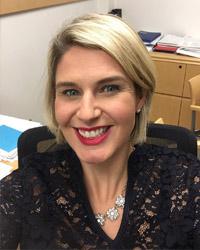 Kristine Collins, MA
Assistant Dean, Academic Programs
I am proud to work with and lead the Academic Programs team at SCS. Our team is responsible for the overall direction and strategy guiding our academic programs, new initiatives in learning innovation and new program development. Our work includes ensuring that SCS is consistently delivering high quality courses and certificates in collaboration with outstanding instructors and course developers. A large part of my role is developing and maintaining partnerships within and external to U of T. Prior to joining U of T I was Director, Education & Institutional markets at the National Film Board of Canada where I was responsible for leading a large, diverse, bilingual team of media educators.
Fun facts: I swim open water, play volleyball and basketball, and have just started cycling to work. Movement is my medicine.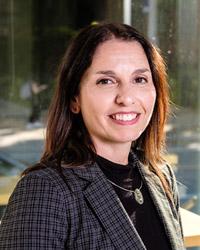 Lisa Morgan, BA, MA, TESL certificate
Director, English Language Program (ELP) and International Initiatives
I have spent over eighteen years dedicated to teaching, coordinating, and directing at the School of Continuing Studies' ELP. Here, I have been able to exercise my passion of supporting the academic, professional, and personal goals of international learners. Prior to joining SCS, I taught newcomers to Canada through government LINC Programs and was formerly a Resource Teacher to children with special needs. 
I support a small not-for-profit English school in Cambodia, which provides free English instruction and clean water to underprivileged children from a small village. 
Fun Fact: I love languages. I also enjoy cooking international cuisines, yoga, and I'm a runner.