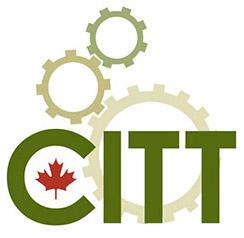 CITT is a non-profit organization created in 1958. Today, CITT is the industry's most experienced, valued, and respected source of learning and development for anyone who buys, sells, or manages the flow of goods and products, or works in the area of supply chain logistics, transportation, distribution, and warehousing.
CITT offers professional certification in logistics (the CCLP® - CITT-Certified Logistics Professional designation), specialized logistics courses, the top-rated annual Canada Logistics Conference, an SCL Webinar Series, and a professional SCL Talent Pool that connects HR and employers with certified logistics professionals.
There are over 1,100 CITT-Certified Logistics Professionals (CCLP). 
For more information, please visit: Canadian Institute of Traffic & Transportation