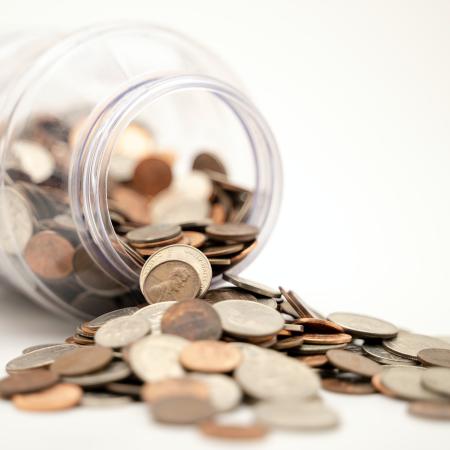 Personal finance expert- and SCS instructor- Ellen Roseman shares tips to make smart financial decisions and avoid unnecessary risk.
There are many risks in life that are worthwhile! However, gambling with your finances isn't worth it for most of us. Here are some simple tips to avoid financial mistakes that could reap unfortunate consequences. 
Don't buy a house you can barely afford when Canada's real estate market is on fire. Beware of FOMO (fear of missing out). Don't get into bidding wars or make an unconditional offer to purchase a property.
Don't gamble on growth stocks (Tesla, Canopy Growth, Gamestop), or cryptocurrency investments (Bitcoin, Ethereum ), based on tips from friends. 
Don't shop at payday loan shops or alternative lenders without understanding the costs. They can be very high. The same goes for "buy now, pay later" plans. 
Don't order from online goods and service providers without checking their reputation first. Use the Better Business Bureau (BBB.org) to search for consumer complaints and reviews.
Be smart about insurance! This is a big one. If you travel outside Canada, you need travel medical insurance. You also need trip cancellation insurance in case you get sick before you leave, and trip interruption insurance in case you get sick while away and have to return home.
If you have a mortgage, you need enough insurance to maintain the payments in case of illness or death. Shop around. The best deals usually don't come from a mortgage lender.
Once you retire the mortgage, ask your home insurance carrier for a mortgage-free discount. A paid-off home is seen as lower risk by insurers.
Also, consider critical illness insurance, even if you're young and healthy. You never know what life will bring. Check out Darin Diehl's medical story and Kerry Taylor's medical story. 
Here are some great quotes to inspire smart financial choices:
"Almost everyone wants you to spend as much as possible – your kids, friends, real estate agents, bankers, retailers, restauranteurs. When it comes to saving, you don't have much of a support group."
"Spending less than you make won't be easy. People are going to fight you every step of the way. And the person who will fight you the hardest will be yourself." 
– David Chilton, The Wealthy Barber Returns
"Run, don't walk, to get a disability quote from an insurance agent. You insure your house and car. But what about your single biggest asset: the ability to earn an income for the rest of your life?" 
"Think of borrowing money today as negotiating a pay cut with your future self."
– Preet Banerjee, Stop Overthinking Your Money
"I hate debt. It's going to sound extreme, but for me, owing money is like making a deal with the devil. I would worry what would happen if I lost my job and couldn't meet my debt-obligation payments."
"Thinking of debt as a life-threatening, contagious disease served me pretty well. Once you're debt-free, there's no feeling like it."
-Andrew Hallam, Millionaire Teacher: The Nine Rules of Wealth You Should Have Learned in School
Ellen Roseman is a personal finance columnist and former business editor at the Toronto Star. She is the author of Money 101: Every Canadian's Guide to Personal Finance, and she is Chair of FAIR Canada, a non-profit charity that advocates for investor rights. She has had a long career as a journalist specializing in consumer advocacy and personal finance. Ellen teaches our Investing for Beginners course, and our Introduction to Investing Workshop. She will be teaching The Smart Consumer course in spring 2022.