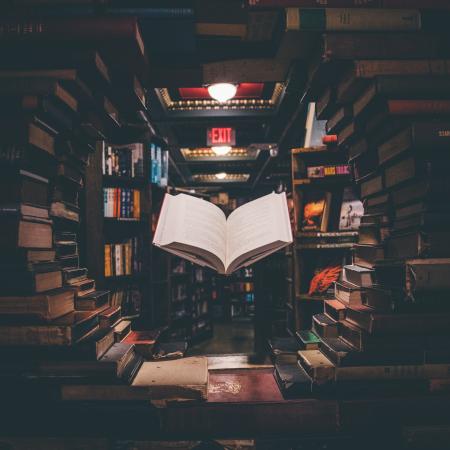 Congratulations to the winners of the 2020 Janice Colbert Poetry Award! Created by award-winning poet Janice Colbert, a Creative Writing Certificate earner, this award is open to SCS learners who have taken at least one creative writing course in the previous year. Established in 2012, this annual award is valued at $1,000, plus two finalist awards of $500 each.
$1000 Award Winner – Jane Macdonald
Jane Macdonald was born in Red Deer, Alberta, and moved to Scarborough, Ontario to start Grade Five. For a long time Jane lived in the California Bay Area, working in Silicon Valley and studying with poets Ellen Bass and Angie Boissevain Roshi. Now Jane lives in Prince Edward County on Lake Ontario's northeast shore, land and water long loved by Huron-Wendat, Anishinaabe, and Haudenosaunee peoples. Jane serves on the Board of the Prince Edward Learning Centre, writing full time and still going to school, in grateful debt to her many teachers from the past and in the present day.
Juror citation:
In Jane Macdonald's searching, sense-aware poems, the speaker explores mortality, estrangement from the self and the ways in which we experience our natural surroundings. With control and ease, the poet marries the domestic and existential, using precise yet wondering language to ask questions of "the world outside normal".
-    Heather Birrell, Gerald Lampert Memorial Award Winner,
$500 Award Winner
Diane Massam is a linguist and a professor emeritus at the University of Toronto, with a long career of academic writing, including a recent book on the grammar of Polynesian languages. She has now returned to writing poetry and fiction, with the help of courses at SCS with Amy Jones and Elyse Friedman. Diane lives in Toronto, and also has strong family roots in B.C. and Quebec.
Juror citation:
In Diane Massam's sparse but poignant poems, metaphors are tightly wielded to convey human experiences in surprising ways. Each piece is a vivid journey through the speaker's mind as they contemplate their existence and what is to become of them, what is within a "spiral of noises, of kisses and loss".
-    David Ly, Poetry editor of This Magazine
$500 Award Winner
Anna Lee-Popham is a writer, poet, and editor. Anna was born in Canada and has been schooled by social movement elders and organizers in the US South. She lives in Toronto — the traditional territory of the Mississaugas of New Credit First Nation, Mississaugas of Scugog Island First Nation, the Haudenosaunee, the Huron-Wendat, the Metis Nation of Ontario, and home to many diverse Indigenous peoples — with her partner and young child. Anna is completing an MFA in Creative Writing at the University of Guelph and is a graduate of the University of Toronto's Creative Writing Certificate and The Writer's Studio at Simon Fraser University.
Juror citation:
In a journal of our challenging times, Anna Lee-Popham's carefully balanced poems examine connection and its loss. The efficient phrasing and language drives the poems forward. The social critique is presented in a way that engages and without overstatement. The experiments with form add another layer to the reading.
-    Bruce Rice, Saskatchewan Poet Laureate