Four finalists of the Marina Nemat Award for Creative Writing announced.
Thanks in part to the generosity of writer and Creative Writing Certificate earner Marina Nemat, the School of Continuing Studies offers this award to the most promising Creative Writing Certificate learner(s) each year. Up to two $1000 awards are given to the most outstanding Final Project of a Creative Writing Certificate learner. The winner is chosen by an esteemed panel of Canadian publishing industry professionals. 
This year's judging panel includes:
Elizabeth Philips, Senior Editor, Thistledown Press, 
Douglas Richmond, Senior Editor, Anansi
Patrick Crean, Publisher and Editor-at-Large, HarperCollins, Canada

2019/2020 Shortlist: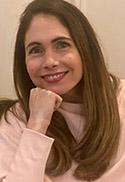 Title: Dotted Lines
Genre: Novel
Author: Stephanie Cesca
Abandoned as a child, Melanie Forsythe seeks stability and belonging after her mother's boyfriend is left to raise her. Despite her troubled childhood, Melanie grows up to have a head on her shoulders and a strong bond with her stepdad. But her dream of having a family of her own is shattered when her life is struck by tragedy and betrayal. Forced to confront the kind of trauma that robbed her of a stable upbringing, Melanie must decide if she's able to embrace a different form of motherhood. Set in suburban Toronto and London, Ontario, Dotted Lines is an emotional story about one woman's journey to understanding what parenthood really means.
Stephanie Cesca is a communications consultant who specializes in strategic planning, digital content and speechwriting. A former journalist, she spent six years in Paris, France, at the International Herald Tribune and was also National Editor of the Toronto Star. A graduate of Western University and Ryerson University, Stephanie lives in Toronto with her husband and children.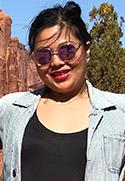 Title: Phantompains
Genre: Poetry
Author: Therese Estacion
Therese Estacion survived a rare infection that nearly killed her, but not without losing both her legs below the knees, several fingers, and reproductive organs. Phantompains is a visceral, imaginative collection exploring disability, grief and life by interweaving stark memories with magic surrealism. Taking inspiration from Filipino horror and folk tales, Estacion incorporates some Visayan language into her work, telling stories of mermen, gnomes and ogres that haunt childhood stories of the Philippines and, then, imaginings in her hospital room, where she spent months after her operations, recovering. There is a dreamlike quality to these pieces, rivaled by depictions of pain, of amputation, of hysterectomy, of disability, and the realization of catastrophic change. Estacion says she wrote these poems out of necessity: an essential task to deal with the trauma of hospitalization and what followed. Now, they are demonstrations of the power of our imaginations to provide catharsis, preserve memory, rebel and even to find self-love.
Therese Estacion is part of the Visayan diaspora community. She spent her childhood between Cebu and Gihulngan, two distinct islands found in the archipelago named by its colonizers as the Philippines, before she moved to Canada with her family when she was ten years old. She is an elementary school teacher and is currently studying to be a psychotherapist. Therese is also a bilateral below knee and partial hands amputee, and identifies as a disabled person/person with a disability. Therese lives in Toronto. Her poems have been published in CV2 and PANK Magazine. Her first book, Phantompains, is set to be released this Spring by Book*Hug.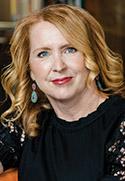 Title: Murder on the Inside: The True Story of the deadly riot at Kingston Penitentiary
Genre: Non-Fiction
Author: Catherine Fogarty
On April 14, 1971, a handful of prisoners attacked the guards at Kingston Penitentiary and seized control, making headlines around the world and drawing international attention to the dehumanizing realities of incarceration: overcrowding, inadequate rehabilitation programs, harsh punishment, and extreme isolation. For four intense days, the prisoners held the guards hostage while their leaders negotiated with a citizens' committee of journalists and lawyers. But when gangs of convicts turned their pent-up rage towards the weakest prisoners, tensions inside the old stone walls erupted, and as heavily armed soldiers prepared to regain control of the prison through a full military assault, the inmates were finally forced to surrender. Murder on the Inside tells the harrowing story of a prison in crisis against the backdrop of a pivotal moment in the history of human rights: when the disenfranchised began to rebel against institutional discrimination. Until now, few have known the details—yet the tense drama chronicled in this book is more relevant today than ever, as Canada's correctional system remains mired in crisis fifty years later.
Catherine Fogarty is a storyteller. She is the founder and president of Big Coat Media, a Toronto based television production company. Catherine is also the president and creator of Story Hunter Podcasts, a narrative podcasting network focusing on true crime, history, mystery and the paranormal. Originally trained as a social worker, Catherine studied deviance and criminology and has worked with numerous at-risk populations including street youth, people with AIDS, and abused women. She holds a Master of Arts in Social Work from the University of Sydney, an MBA from the University of New England and is a graduate of the Master of Fine Arts in creative non-fiction writing from the University of Kings College. Catherine lives in Toronto. Murder on the Inside, her first book, will be published by Biblioasis in April, 2021 to coincide with the anniversary of the riot.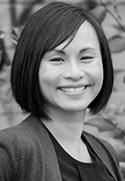 Title: Arte L'os
Genre: Novel
Author: Jessica Lu
In the island country of Ainaro, a young man by the name of Djenar creates an art foundation for children. There, safe from the brutal dictatorship of President Guilleres, students develop artistic skills, heal traumas, and grow dreams. All are welcome, until one day, the newly ousted Army Commander-in-Chief seeks refuge in the Foundation. Should Djenar turn his back on a childhood friend, or risk everything to harbour Ainaro's most wanted criminal? Excerpted from a novel-in-progress, Arte L'os is a story of trust and betrayal, and of the attempts we make to move forward and the forces that hold us back.
Born to refugee parents, Jessica Lu grew up in government housing where she dreamed of one day traveling the world and becoming a writer. Inspired by her experiences at home and overseas while working in East Timor and Indonesia, her stories explore the extraordinary obstacles people must overcome in order to better their lives. Jessica holds a Certificate in Creative Writing from the University of Toronto and was a semi-finalist for the 2014 John Kenneth Galbraith Literary Award. She lives in Toronto and spends most days chasing after her three kids and working on her novel.