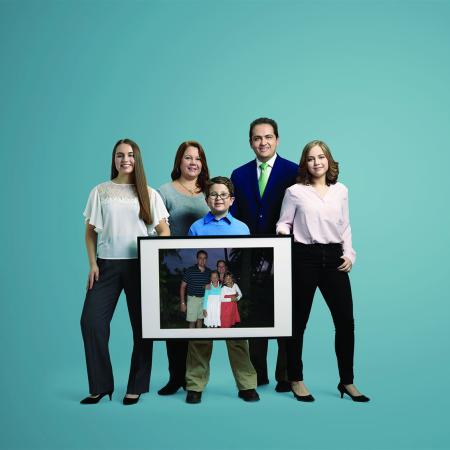 "My advice is if you can find any way to make it work, do it."
When Martha Bátiz and her husband moved to Canada from Mexico in 2003, they had two-year-old twin daughters in tow and knew no one in their adoptive country. As they both pursued their respective educations—her as a graduate student at the University of Toronto's Department of Spanish and Portuguese, him as an engineer working on his P.Eng.—balancing career ambitions and family life became a constant juggling act. 

"We had to make a lot of sacrifices," she says. "But what mattered was to finish our degrees and certifications. The sooner we did, the more we had to gain from our life in Canada." Bátiz, an award-winning writer in her native language of Spanish, enrolled in SCS' Creative Writing certificate program as a way of improving her English and reconnecting with her literary side. "I was desperate to meet people with the same passions as me," she says. 

To make things work, she and her husband would trade shifts with their daughters, meeting at a subway station for handoffs so that she could rush to evening classes downtown. On weekends, Bátiz pulled all-nighters to get her writing assignments done. "I was running on very little sleep," she says. Their team efforts paid off. Bátiz published four books (including a short story collection in English), finished a Ph.D. and became a writing instructor herself, founding SCS' Creative Writing in Spanish course (the first of its kind in Canada), taking only a week off teaching to give birth to her son. She believes her children, now 17 and 8, have a greater appreciation for education after watching Bátiz pursue continuing studies. "It instilled in them a love of learning," she says. "My advice is if you can find any way to make it work, do it," says Bátiz. "Why put yourself last when you're the force that will drive your family forward?"