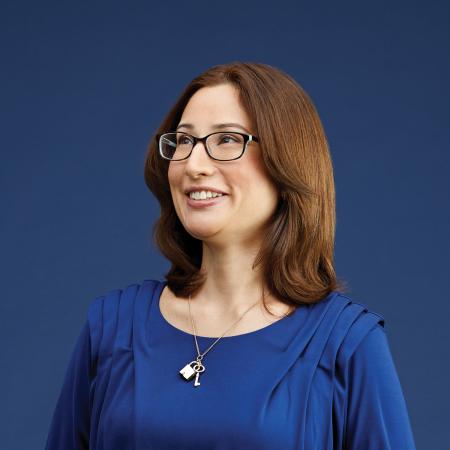 With all the recent security breaches we have seen, people are taking data security more seriously...This shift in public perception will open doors, allowing us to improve policies and procedures in the future.
When Ana Fukushima came to Canada in 2016, she immediately began pursuing her Cyber Security Management Certificate at SCS. "When we decided to relocate to Canada, I began researching opportunities to enhance my skills and gain a certification in my field, information security" says Ana. Her first goal was to become a Certified Information Security Manager (CISM). "I knew the CISM certification would increase my employability" says Ana. "The certificate at SCS is aligned with the CISM curriculum, so it was the perfect way to upgrade my skills, earn a certificate, and prepare for the CISM exam all at the same time."
While the certificate definitely helped Ana prepare, she found networking with her peers and instructors to be the most valuable aspect of her experience at SCS. "I am in touch with many of my classmates and instructors to this day. Our relationship didn't end when the courses ended. We reach out to one another with questions and job opportunities" she says. "Being new to the Canadian job market, this was invaluable."
Within six months of completing her certificate, Ana earned her CISM certification. In the meantime, she was hired by eHealth Ontario in cyber security operations. Six months after that, she earned her Certified Information Systems Security Professional (CISSP) certification. Today, she is a Senior IT Security Consultant with eHealth Ontario.
Ana really connected with her instructors, and stayed in touch with Carlos Chalico, who is Director of Membership at ISACA, the global professional association that issues the CISM certification. "Carlos encouraged me to volunteer with ISACA, mentoring newcomers and young professionals" Ana reflects. "It felt great to give back while expanding my network."
Reflecting on the future of the cyber security industry, Ana thinks that increased public awareness around security is an important step forward. "With all the recent security breaches we have seen, people are taking data security more seriously" she says. "This shift in public perception will open doors, allowing us to improve policies and procedures in the future."