This year's award honours four creative writing learners for their outstanding final projects.
With the help of an impressive jury of writing and publishing professionals, the School of Continuing Studies has selected this year's winners of the Marina Nemat Award for Creative Writing. 
Thanks in part to the generosity of author and Creative Writing Certificate Graduate, Marina Nemat, the School of Continuing Studies has offered this award to the most promising Creative Writing Certificate student(s) each year. Previously, up to two awards were given each year to the most outstanding Final Project of a Creative Writing Certificate student. 
This year the award has been expanded to include winners in four categories: Creative Writing in Spanish; Non-Fiction; Children's/YA; and Multi-Genre (Fiction and Poetry). 
The winners are: 
Creative Writing in Spanish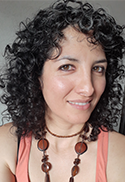 María Fernanda Rodríguez Aguilar for Usanza. 
The jury members for this category (Salvador Alanis, ICE Americas; Alejandra Bernal, writer; and Camila Reimers, writer) said, "The stories that inhabit María Fernanda Rodríguez Aguilar's collection Usanza are narrated from unique perspectives. The author manages to surprise the reader by focusing on the subtlest of details to build tension and develop her plots. Thanks to her narrative sensitivity, Rodríguez Aguilar allows for the extraordinary to be present in her character's everyday life. At the same time, she is able to build disturbing atmospheres even in the most intimate of spaces, sharing moments that anyone can identify with, but taking unexpected turns that imbue her characters with remarkable depth and darkness. Usanza is a highly recommended short-story collection, one through which María Fernanda Rodríguez puts a fresh spin on Hispanic American literature."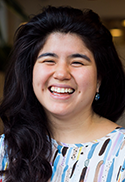 Sahar Golshan for Boat Stains
The jury members for this category (Sam Hiyate, The Rights Factory; Shivaun Hearne, Anansi; and Laura Dosky, Penguin, Canada) said, "The poetic vignettes of Sahar Golshan's Boat Stains are vivid and lingering, as in the acclaimed work of the French writer Marguerite Duras. Fragmented yet harmonious, the form of Golshan's work aptly reflects the complexity of the narrator's identity, which flourishes amid the many cultures and complicated histories that live inside her. Mining the unusual intersection of her family, she gives us a hopeful story of discovery and loss unlike any we've read before."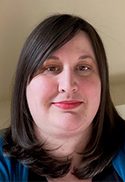 Christina Strasbourg for Poppy Thomas & the Scriptorium
The jury members for this category (Samantha Swenson, Penguin Canada/Tundra Books; Yashaswi Kesanakurthy, Harper Collins Canada; Kirsten Marion, Common Deer Press) said, "Poppy Thomas and the Scriptorium is a clever middle grade story, one that plays with fantasy boarding school tropes in familiar and refreshing ways. While all of the finalists had beautiful prose to carry their stories forward, Strasbourg's characters felt especially realized, even from their introductory scenes. The strong voice combined with the compelling family secrets and honest exploration of grief is what drew us to Poppy Thomas."
 
Multi-Genre (Fiction and Poetry)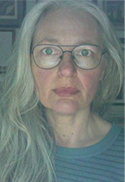 Basia Gilas for Occasional Bird 
The jury members for this category (Bethany Gibson, Goose Lane Editions; Steven W. Beattie, That Shakespearean Rag; and Janice Zawerbny, HarperCollins Canada) said, "In her poetry collection, Occasional Bird, Basia Gilas constructs entire lives, family histories, and relationships. The poems read like full narratives, opening portals into feelings about aging, family, mortality, work, love, caretaking. There is poignancy, humour, curiosity, and artistry in these poems, and they elicit profound emotional engagement. Basia Gilas focuses on the detail, and in so doing, gives us the whole."
Congratulations to all our winners on their remarkable work, and thank you to the jury members for lending their expertise to the selection of our winners! 
 
For more information about our Creative Writing program, please visit our program information page.