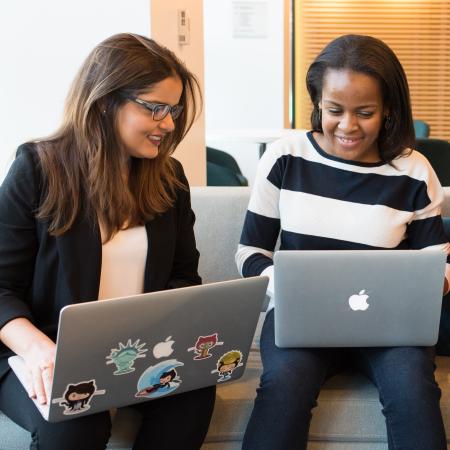 Now U of T alumni have more time to enjoy their Alumni Benefit, allowing them to enhance their skills, develop new abilities, or pursue a passion.
We understand that after graduating from university, many alumni have a lot going on, including new careers, debt-repayments, and personal obligations. For some, it can be overwhelming to consider continuing education at such busy and exciting time.
That's why we've made our University of Toronto (U of T) Alumni Benefit even more accessible. While the value remains $550 towards any course at the University of Toronto School of Continuing Studies (SCS), we have extended the timeframe in which the benefit can be used from two years after convocation, to five years. Essentially, now U of T alumni have more time to enjoy this benefit, allowing them to enhance their skills, develop new abilities, or pursue a passion.
Continuous learning early in your career is critical. It's what sets you apart, and gives you the flexibility to adapt and thrive in an ever-changing professional landscape. By learning new skills and mastering new technologies, you can stay ahead of the game.  Continuing education also goes beyond career enhancement. Recent alumni who choose to explore the arts, sciences, or humanities, delve into creative writing, learn a new language, or discover mindfulness, are expanding their minds in new and powerful ways.
In fact, since 2006, 10.5 thousand alumni have used their benefit, and nearly 30 percent of those alumni have gone on to take two or more courses. "We know that U of T alumni value lifelong learning" says Maureen MacDonald, Dean of SCS. " It's our sincere hope that extending the benefit window to five years will allow even more alumni to take advantage of this great opportunity."
This new extension backdates to June 2018, meaning alumni who graduated in 2018 can apply the five-year window. As of now, the window extension is available for anyone who graduated, or will graduate, in 2018, 2019, or 2020. Please visit our Alumni Benefit page to learn more. If you're a recent alumni looking for strategic and hands-on ways to bring the knowledge and skills you developed in your degree into the workplace, check out our Professional Edge program.