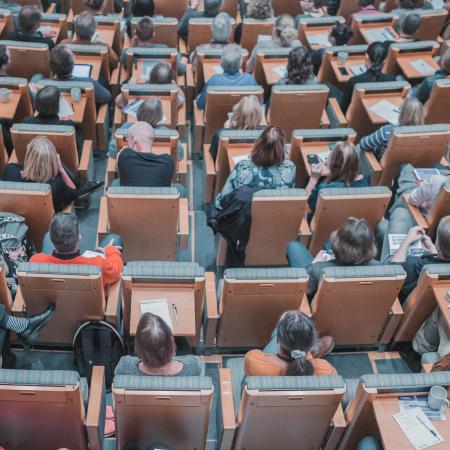 We hear from so many people whose instructor's impact has reached far beyond their classrooms to help them change their lives for the better.
2018-2019 Excellence in Teaching Award Winners Announced
Each year, the University of Toronto School of Continuing Studies recognizes instructors who exemplify the SCS value of excellence in adult education. SCS Excellence in Teaching Award winners are nominated by learners who feel that their instructors have gone above and beyond to share their knowledge in a way that is particularly engaging, helpful and inspiring. 
"Year after year we are so impressed and touched by the hundreds of stories that come in from learners nominating their  instructors," says SCS Dean, Maureen MacDonald. "We hear from so many people whose instructor's impact has reached far beyond their classrooms to help them change their lives for the better."
This year's award winners, being recognized for teaching during the 2018-2019 academic year, are: 
Excellence in Teaching – Business and Professional Studies 
Reza Mirza Hessabi 
Richard Picart 
Ronald Caldwell 
Excellence in Teaching – Creative Writing 
Caitlin Sweet 
Excellence in Teaching – Arts & Science 
James F.S. Thomson 
Excellence in Teaching – Languages and Translation 
Mary McBride 
Excellence in Online Teaching Award
Evandro Rodrigues 
Outstanding New Instructor Award 
Nadine Atwi 
Piro Dhimitri 
Career Impact Award 
Martha Batiz
For more information on the UofT SCS Excellence in Teaching Awards please visit: https://learn.utoronto.ca/why-continuing-studies/about-our-instructors/instructor-awards-and-recognition